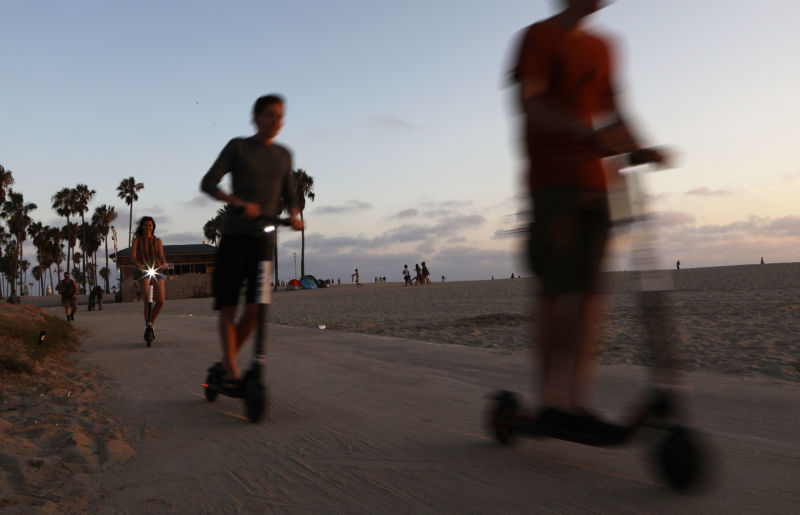 Enlarge / People ride shared dockless electric scooters along Venice Beach on August 13, 2018 in Los Angeles, California. (credit: Mario Tama/Getty Images)
According to a new letter published Friday by an Electronic Frontier Foundation lawyer, the scooter startup Bird significantly overstepped when it recently demanded that Boing Boing remove a post describing personal "conversion kits" that enable the removal of Bird's proprietary hardware from a seized scooter.
The fracas began on December 8, 2018, when Cory Doctorow, the longtime Boing Boing writer and famed science fiction author, wrote a post entitled: "$30 plug-and-play kit converts a Bird scooter into a 'personal scooter.'"
In it, Doctorow described the existence of kits that purport to allow someone to legally purchase an impounded Bird scooter and then alter it for personal use.