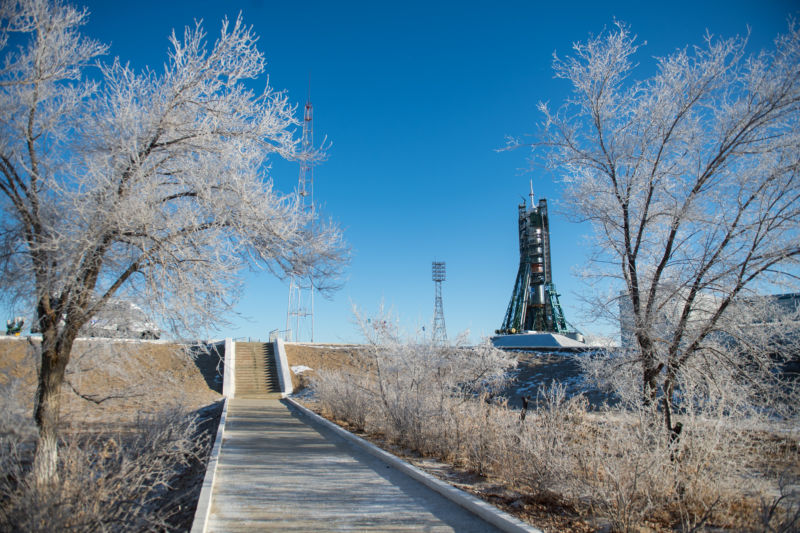 Enlarge / Russia's Soyuz rocket and crew capsule are back in business after a launch Monday. (credit: NASA)
Less than two months after a booster separation issue with a Soyuz rocket caused a dramatic, high-gravity landing, the Russian vehicle soared back into space on Monday at 6:31 ET (11:31 UTC). The launch from Kazakhstan, under mostly clear, blue skies, was nominal as each of the rocket's first, second, and third stages fired normally.
The launch sent NASA astronaut Anne McClain, Canadian David Saint-Jacques, and Russian Oleg Kononenko into space aboard their Soyuz MS-11 spacecraft. After making four orbits around the Earth, their Soyuz spacecraft is scheduled to dock with the Russian segment of the International Space Station at 12:35pm ET (17:35 UTC) Monday.
This marked a critical launch both for Russia's space agency, Roscosmos, as well as NASA. For Russia, Monday morning's successful launch came after several high-profile failures in recent years, which called the safety of its venerable Soyuz rocket into question.