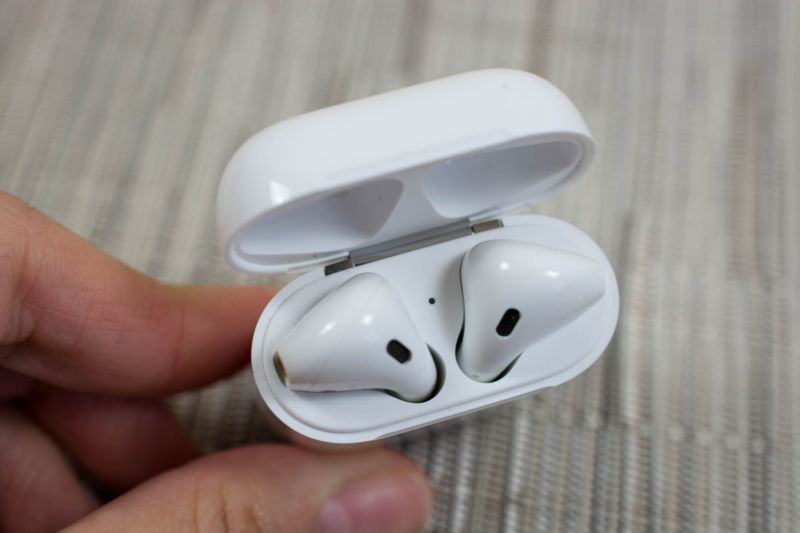 Enlarge / The first generation AirPods. (credit: Valentina Palladino)
The approaching new year may bring updated AirPods sooner than we thought. A report by 9to5Mac cites noted Apple analyst Ming-Chi Kuo's predictions that Apple may release a new model of its truly wireless earbuds with "wireless charging support" in the first quarter of 2019.
The upgrade may only refer to the AirPods' charging case rather than the earbuds themselves. Kuo claims the upgrade case will have a new "rigid-flex board" internal component, redesigned hinges, and support for better thermal management. He also notes that these changes will make the case more expensive to produce, possibly leading to a higher price tag for the new product.
However, Kuo also suggests that the new AirPods themselves will have upgraded Bluetooth specs (possibly Bluetooth 5.0, no word on a new Apple-made, W-series chip). This may mean that Apple will debut an upgraded set of AirPods with internal improvements that comes with the new wireless charging case, but it may also make that wireless charging case available as an add-on for current AirPod owners.