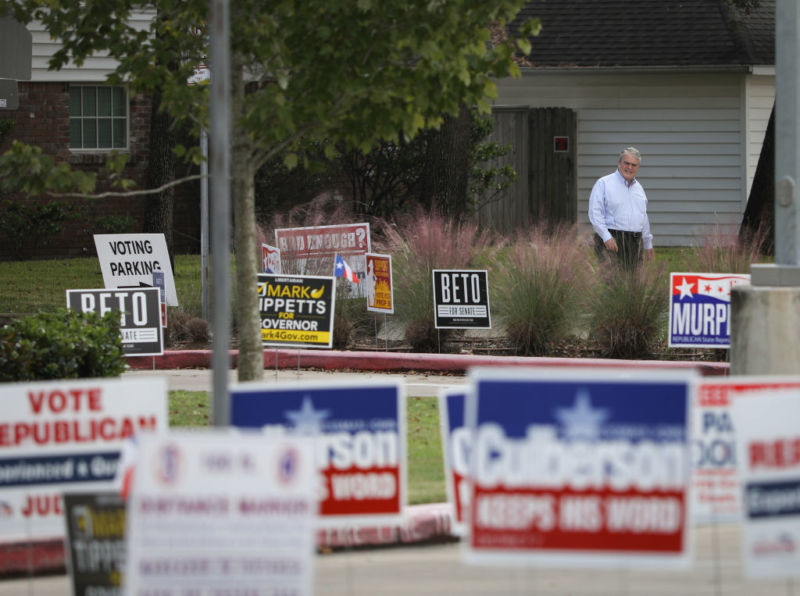 Enlarge / US Rep. John Culberson (R-TX) walks toward the Rummel Creek Elementary polling place on Election Day 2018. He lost his seat, which may have ripple effects well beyond Earth. (credit: Loren Elliott/Getty Images)
LA CAÑADA FLINTRIDGE, Calif.—The political attack ad lunged straight for the jugular. In seeking to unseat Republican incumbent John Culberson from the House of Representatives, a pro-Democratic political action committee advertisement sneered at his enthusiasm for science and passion for finding life on another world for the first time.
"He wanted NASA to search for aliens on Europa, an icy moon millions of miles away," the narrator said. "For Houston, Lizzie Fletcher will invest in humans, not aliens."
The non-partisan Planetary Society condemned the advertisement as anti-science. "This dismissal of a scientifically valid area of study—one that could potentially reshape entire fields of science—should be roundly rejected by any citizen committed to a modern scientific society, regardless of political affiliation," the organization's chief advocate, Casey Dreier, argued.