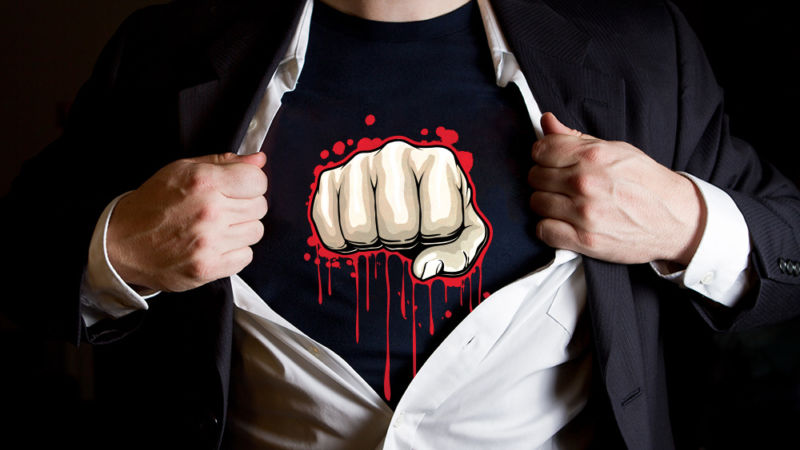 Enlarge (credit: Aurich Lawson / Getty Images)
It's superheroes and not their super-villain counterparts that we should really be afraid of. This idea has been explored in a number of superhero movies, including such diverse fare as The Incredibles, Watchmen, and the post-Sokovia adventures of the Marvel Cinematic Universe. In each, lawmakers shackle our protagonists in response to the collateral damage caused when they step in to save the day.
But perhaps collateral damage is not what we should be worried about. According to a new study, the "good guys" are actually significantly more violent than the antagonists they're trying to stop. These findings were presented on Monday at the annual meeting of the American Academy of Pediatrics. Pennsylvania pediatrician Robert Olympia and his colleagues sat through 10 superhero movies released in 2015 and 2016, cataloging each specific act of violence and noting whether it was committed by a protagonist or villain.
As anyone who has sat through a recent summer superhero tentpole can attest, there is a lot of violence to catalogue—on the order of 23 acts per hour for the good guys, with just 18 violent acts per hour for the bad guys. And it is mostly guys—male characters were five times more likely to engage in violence than female characters.