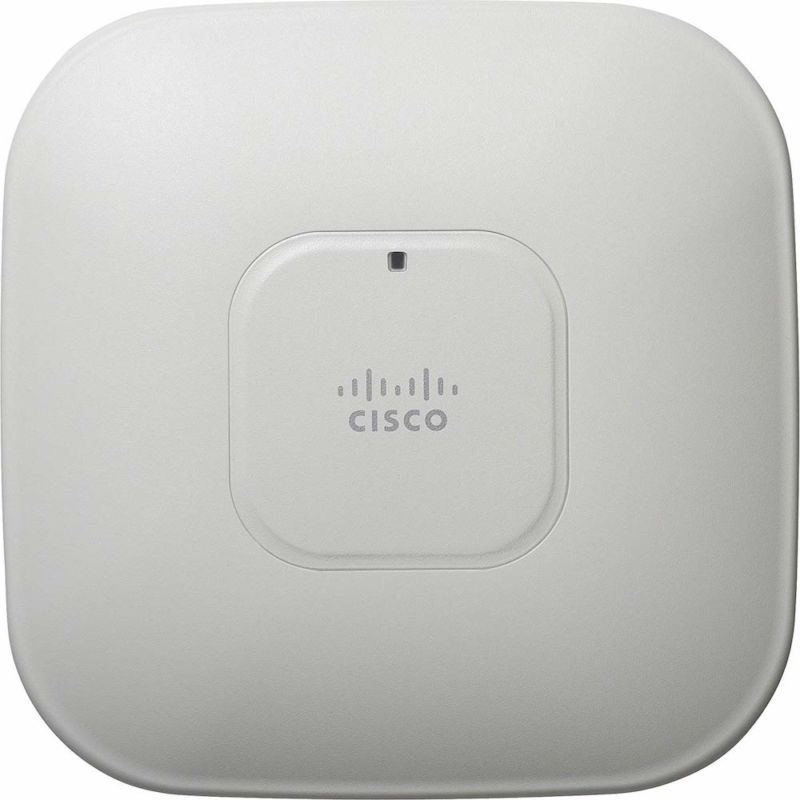 Enlarge / A Cisco Aironet access point. (credit: Cisco)
Millions of Wi-Fi access points sold by Cisco, Meraki, and Aruba have two critical vulnerabilities being patched that could allow hackers to run malware inside the sensitive networks that use the gear. While the flaws open corporate networks to some scary attacks, the real-world likelihood of them being exploited is debatable.
In a report published Thursday, security firm Armis said two flaws it found in Bluetooth Low Energy chips manufactured by Texas Instruments can be used to hack the APs that embed them. The BLE chips offer a variety of enhancements to traditional Wi-Fi APs. Retailers, for instance, can use them to monitor customer movements inside stores by monitoring the Bluetooth beacons sent by the customers' phones. Hospitals can use BLE to keep track of Bluetooth-enabled medical equipment. Cisco (which also makes Meraki gear) and Aruba have both issued patches that users of affected gear should install as soon as possible.
Unfortunately, hackers can also make use of the vulnerable BLE chips to take control of the APs. Attackers armed with small Bluetooth-enabled devices need only two minutes to transmit exploits that install malicious firmware on the vulnerable chips. From there, the malware could install AP firmware that monitors communications, infects end users, or spreads to other parts of a corporate network.