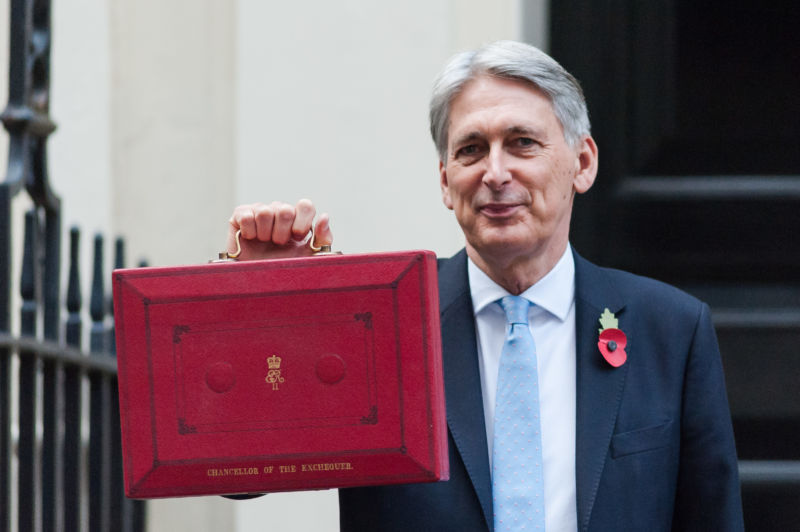 Enlarge / LONDON – Chancellor of the Exchequer Philip Hammond poses with the budget box at 11 Downing Street before the announcement of the Autumn Budget Statement in the House of Commons on October 29, 2018. (credit: Wiktor Szymanowicz / Barcroft Media via Getty Images)
Britain's top financial official has included a new "tech tax" in the country's latest budget that would affect some of the world's largest firms, including Apple, Google, Facebook, and others.
Called the "UK Digital Services Tax," Chancellor of the Exchequer Philip Hammond said that this new tax would be "narrowly targeted" to go after the "UK-generated revenues" of these firms. The tax appears to attempt to legally offset efforts by numerous tech and other corporate giants to drastically minimize their tax burden in the United Kingdom and elsewhere.
In 2012, a British parliamentary committee chided executives from Amazon, Google, and even Starbucks for employing such tactics. Margaret Hodge, then the public accounts committee chair, slammed Google's Northern European operations chief, saying, "We're not accusing you of being illegal; we are accusing you of being immoral."