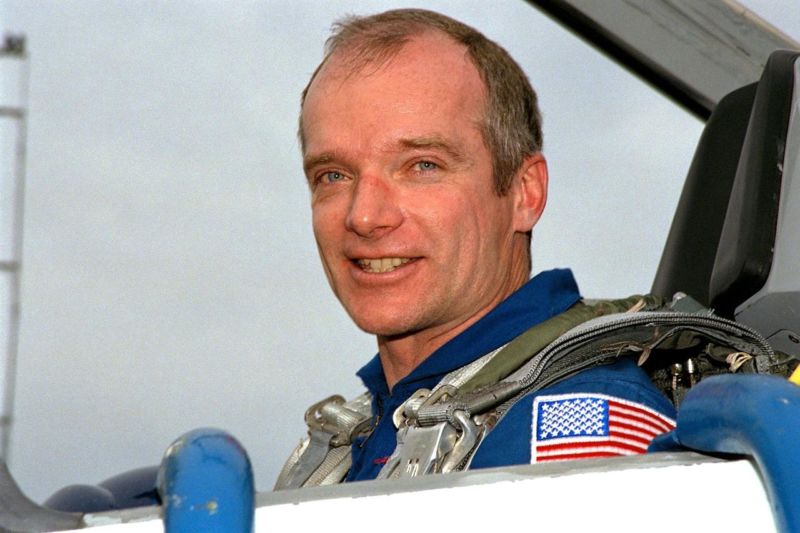 Enlarge / STS-91 Mission Commander Charles J. Precourt now works for Northrop Grumman. (credit: NASA)
Annually, NASA spends nearly $4 billion on development of its "exploration" hardware, including the Space Launch System rocket, Orion spacecraft, the launch pad, and related facilities. This is a large amount of money, comprising nearly half of the space agency's expenditure on human spaceflight activities. Development has been ongoing since 2011, and NASA hopes to finally fly the vehicles together in 2020.
The exploration program spreads those funds around to four principal contractors who once played a key role in the space shuttle program, and now support the SLS rocket and Orion. Senior representatives of all four of these companies, Aerojet Rocketdyne, Lockheed Martin, Boeing, and Northrop Grumman, appeared last week for a panel discussion at the annual Wernher von Braun Memorial Symposium in Huntsville, Ala.
For the most part, the presentations went as usual for these kinds of events—corporate vice presidents talking about the progress they were making on this or that component of the rocket and spacecraft. Although the Space Launch System rocket is going to launch three years later than originally planned, is over budget, and NASA's own inspector recently said the program was being poorly managed, you would not have known it from these presentations.