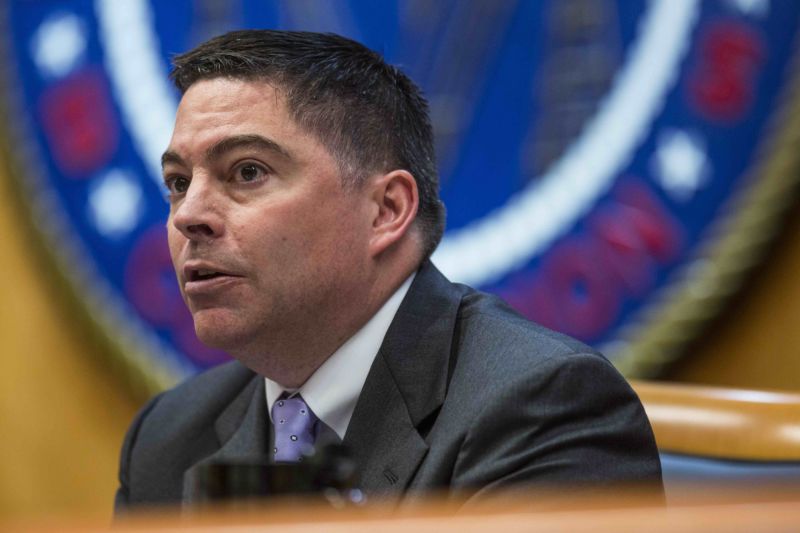 Enlarge / FCC Commissioner Michael O'Rielly speaks during an FCC meeting in Washington, DC on November 16, 2017. (credit: Getty Images | Bloomberg)
A Republican on the Federal Communications Commission claimed that municipal broadband networks pose a unique threat to First Amendment free speech rights—but provided no compelling evidence to back his claim.
FCC Commissioner Michael O'Rielly made his claim in a speech last week at the Media Institute's "Free Speech America" event. (Motherboard wrote about O'Rielly's speech yesterday, and the FCC posted a transcript.)
O'Rielly said that broadband providers run by local governments "have engaged in significant First Amendment mischief." But O'Rielly's only evidence to support his claim was the networks' Acceptable Use Policies, which contain boilerplate language similar to the policies used by private ISPs such as Comcast and AT&T.