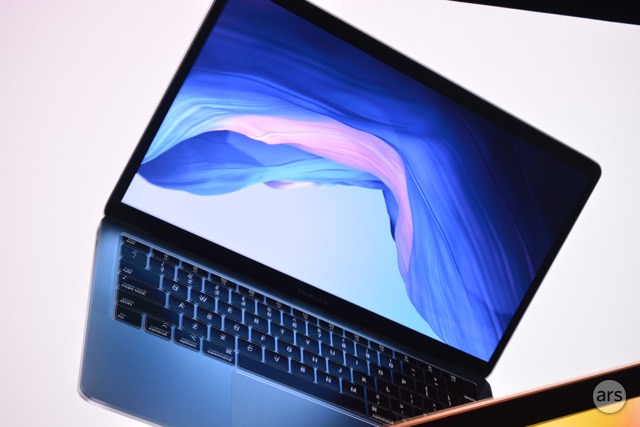 (credit: Apple)
NEW YORK—The wait is over: Apple on Tuesday unveiled a revamped MacBook Air at an event in Brooklyn, New York.
The device is available for pre-order today and will begin shipping on November 7. It will start at $1,199, which is a slight jump from the $999 starting price of the older MacBook Air.
The updated notebook is still called the MacBook Air and still features a 13.3-inch display, but the borders surrounding that screen are dramatically smaller, and the aluminum bezels that adorned the last MacBook Air are gone. Apple says the display contains "over 4 million pixels" and "48% more color" compared to the prior (and admittedly very dated) model. There's an "HD" front-facing camera above the display.