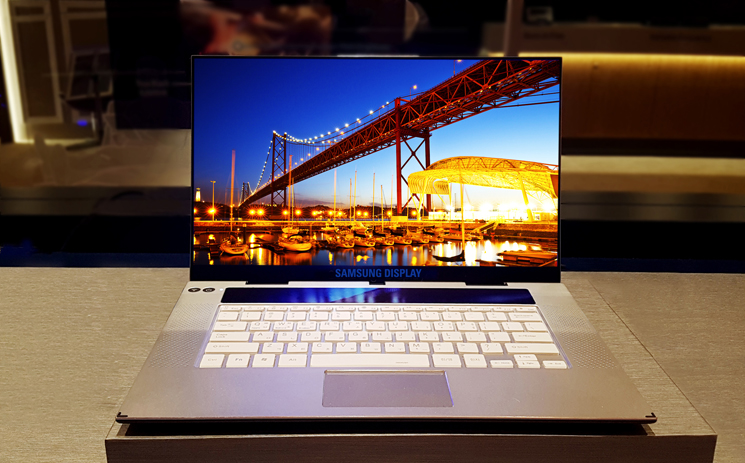 Enlarge (credit: Samsung Display)
Larger OLED laptop screens are coming sooner than we anticipated. Samsung Displays announced that it has made a 15.6-inch 4K laptop display and will begin producing the panels next month. The company plans on providing them to other manufacturers to put into their premium notebooks.
"Samsung's 15.6-inch OLED offers a display solution that is optimized for portable IT devices such as overwhelming HDR, excellent color reproduction and high outdoor visibility," Samsung Display Marketing Director Yoon Jae-nam said in the announcement. "Consumers will enjoy a higher level of visual experience through OLED notebooks."
Samsung's 15.6-inch display has a brightness range of 0.0005 to 600 nits, and its spectrum of 34 million colors is double that of similar, 15-inch LCD panels. Samsung claims that its panel can produce blacks that are 200 times darker than those of LCD panels, and whites will be more than twice as bright. These attributes contribute to the HDR capabilities of the panel, and the company claims that the panel passes VESA's new DisplayHDR TrueBlack standard.